Currently you're in
Aeropost Marketplace
Currently you're in
Aeropost Marketplace
About Aeropost
Aeropost is a global ecommerce and logistics provider focused on solving cross-border shopping and shipping challenges in the Caribbean and Latin America. With operations in over 30+ countries and transporting hundreds of millions of dollars worth of merchandise annually from the US, our aim is to enhance communities' lives through seamless and secure online shopping experiences while disrupting the cross-border freight forwarding industry.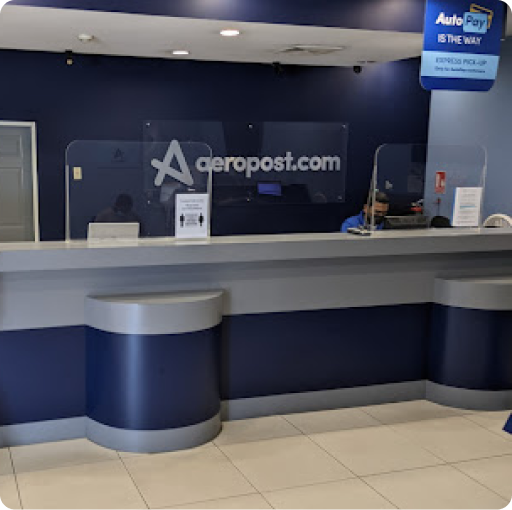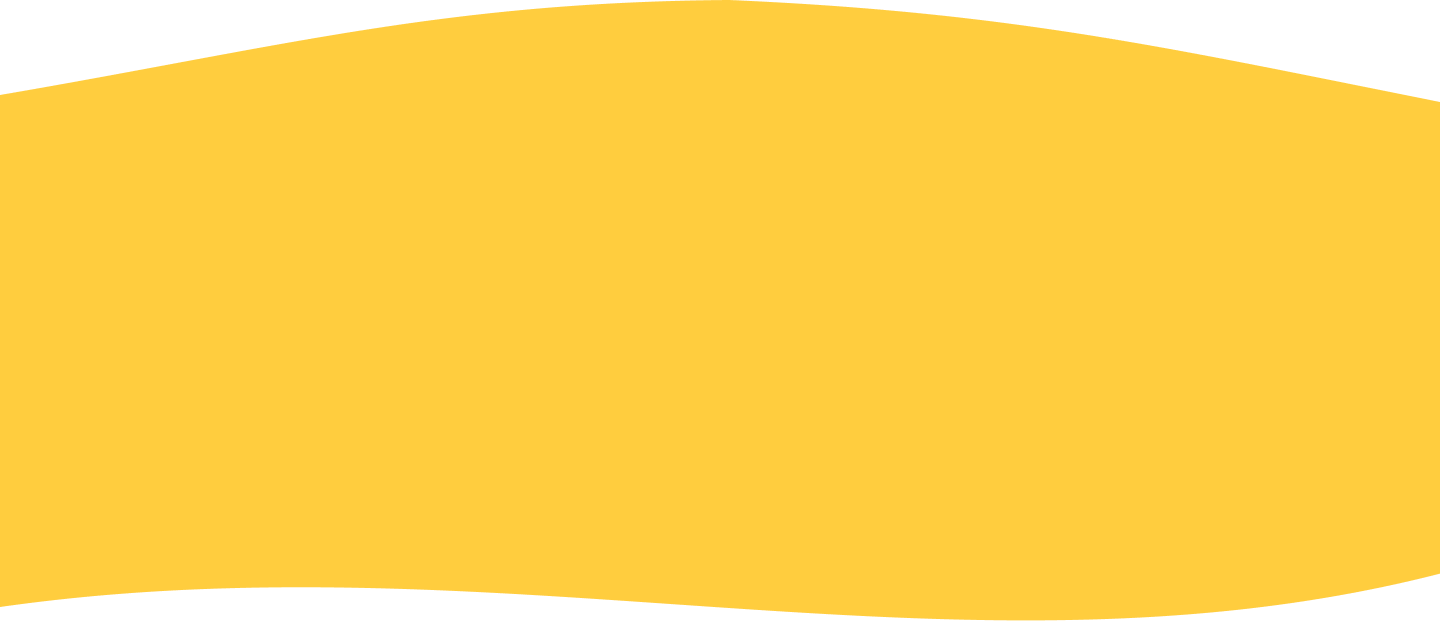 Our Roots & Evolution
Aeropost's roots trace back to 1986 when we started as a shipping and logistics solution for US expats in Costa Rica. Today, we have evolved into an asset-based vertically integrated ecommerce provider for Latin America and the Caribbean, offering end-to-end services for cross-border purchases, payments, and deliveries in over 30+ countries.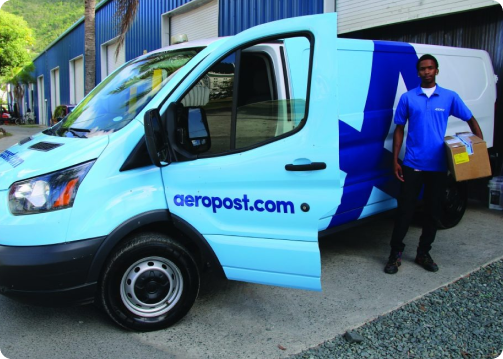 Deep Understanding & Expertise
We have a deep understanding of our customers and the unique demands of each market. From duty calculation and customs clearance to international shipping and last-mile delivery, Aeropost's expertise is unrivaled. Our local presence is prominent, with business entities, staff, assets, infrastructure, customer service, branded retail shops, lockers and an innovative local payments platform that facilitates purchases from US sellers.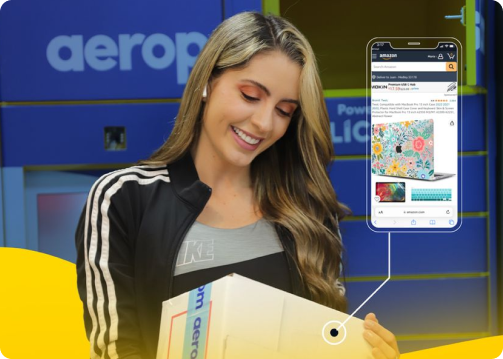 Central Operations Center
The corporate headquarters in Miami serves as our central operations center, housing the International Logistics Hub spanning 106,000 square feet. As an Indirect Air Carrier (IAC) and Commercial Mail Receiving Agency (CMRA), Transportation Safety Administration, and USPS regulations. Our facility is certified to handle parcels and cargo of all types, including hazardous materials and dangerous goods, and features state-of-the-art security and monitoring systems.
Services
Aeropost offers three service offerings: Courier, Marketplace and Smart Lockers. The Marketplace enables customers to shop from a wide range of retailers in the US, while the Courier provides customers with a virtual address in Miami for importing products from any US retailer. Smart Lockers offer secure and convenient last-mile delivery options.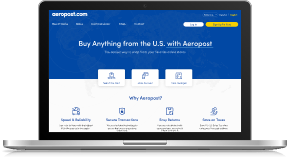 Courier
Our Courier solution provides customers with a virtual address in Miami, allowing them to import a wide range of products from any US retailer. We offer value-added services such as accepting local payment, cash payment for bankless users, and a comprehensive claim and returns program, setting us apart from competitors. Leveraging our multi-country operations, we maintain our US operations in-house, receiving and processing packages at our central facility in Miami. This gives us cost advantages, operational efficiencies, and better control over the import process.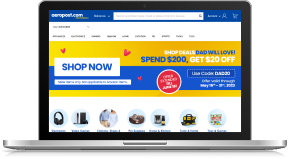 Marketplace Platform
Aeropost's Marketplace platform is a key component of our services, offering a streamlined shopping experience with a single cart and checkout process. Customers can browse and purchase products from a wide range of US sellers, while we take care of the logistics, including customs clearance, import/export regulations, and last-mile delivery. This platform also presents opportunities for US sellers to expand their reach into new markets.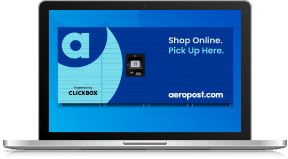 Smart Lockers
Our Smart Lockers provide a secure and convenient solution to last-mile delivery challenges. These self-service kiosks are placed strategically in convenient locations, allowing customers to pick up their packages at their convenience. Our smart-locker technology utilizes QR codes sent to users' mobile devices for package retrieval. Currently available in seven markets, including the Bahamas, Costa Rica, and Trinidad & Tobago, our Smart Lockers offer an alternative form of delivery. We are also exploring partnerships with local banks, government offices, and retailers to expand the utilization of our Smart Locker Solution
Expansion and
Future Plans
Currently, our Marketplace operates in nine countries, including the Bahamas, Jamaica, Trinidad & Tobago, the British Virgin Islands, Barbados, Costa Rica, El Salvador, Guatemala, and Panama. In the future, we plan to expand to larger countries like Peru, Chile, Colombia, and more, leveraging our established brand and expertise to compete with larger competitors.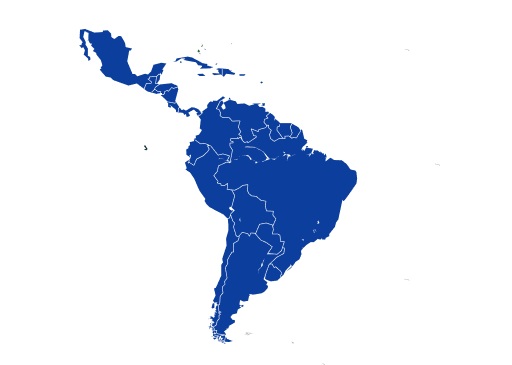 Artificial Intelligence
(AI) Integration
Aeropost is actively embracing artificial intelligence (AI) applications within the organization. The company has implemented a comprehensive AI training program for staff at all levels and is integrating AI into various aspects of the business, such as marketing campaigns, email, CRM capabilities, and logistics operations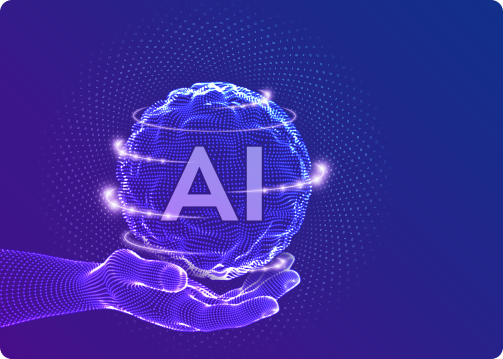 Founders & CEO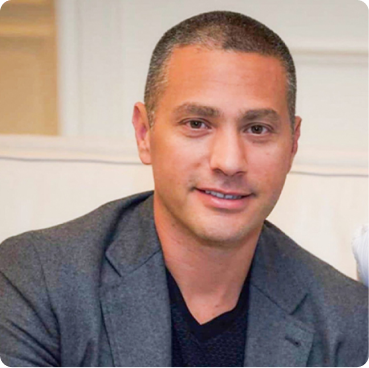 Adam Arviv
Co-founder of Click to Collect and Director of Aeropost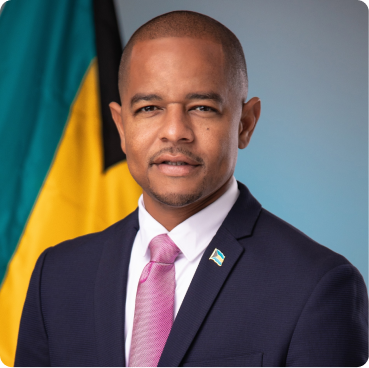 Sebastian Bastian
Co-founder of Click to Collect and Executive Chairman of Aeropost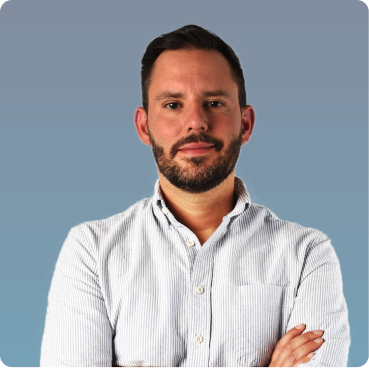 Camilo Rueda
CEO of Aeropost
The squirrels are racing to fetch your item, hang tight!